See our CREECA Fall 2022 Lecture Series schedule here.
Past lectures are available to stream on the CREECA Podcast.
RACE IN FOCUS SERIES – UNCOMFORTABLE CONVERSATIONS: Emerging Scholars of Color Abroad
October 16, 2020 @ 1:00 pm

-

2:30 pm
Race in Focus Lecture Series
Part 2. Uncomfortable Conversations
"Emerging Scholars of Color Abroad"
Among the first African Americans to join the American Communist Party and an important architect of communist approaches to race, racism, and African American equality, Lovett Fort- Whiteman (1889-1939) was one of the US citizens convinced (naively, to be sure) that Soviet society showed the way for overcoming racism in the United States. While visiting the USSR in 1924, Fort-Whiteman wrote to W.E.B. Du Bois: "There is a perfect spirit of internationalism here." "Women from the various Circassian republics and Siberia, men from China, Japan, Korea, India, etc. all live as one large family, look upon one another simply as human beings … Here, life is poetry itself! It is the Bolshevik idea of social relations, and a miniature of the world of tomorrow."
Communist positions on race and racism have yielded both successes and failures worldwide since 1917. Despite the mixed results, Fort-Whiteman's words recall the impact that global colonialism has had on the social construction of identity, including in our world region; its legacy on research and teaching in Slavic, East European, and Eurasian Studies (SEEES); and its effect on perpetuating systemic inequities in academia as a whole. To address this legacy, this series is designed to elevate conversations about teaching on race and continued disparities in our field while also bringing research by scholars and/or on communities of color to the center stage.
The series will comprise four segments: two pedagogy webinars; two lighting rounds on the experience of minority scholars in the field; and two roundtables featuring research by scholars of color and/or on racial minorities, concluding with a forum on the reception of the Black Lives Matter movement in our field.

MODERATOR: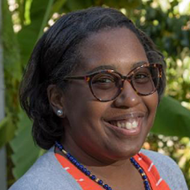 Kimberly St. Julian-Varnon is a Ph.D. student in History and Fontaine Fellow at the University of Pennsylvania. Kimberly's work examines how Black experience in the Soviet Union shaped Black identity, and how the presence of people of color shaped ideas and understandings of race, ethnicity, and nationality policy in the Soviet Union and post-Soviet space. Her recent public writing has appeared in Foreign Policy, Moscow Times, and Contingent Magazine and analyses the linkages of race, foreign policy, and culture in the United States, Russia, and Ukraine.
SPEAKERS: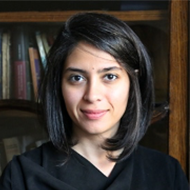 Ioanida Costache is a Ph.D. Candidate in Music at Standford Unversity. Her work has recently been published in Critical Romani Studies, and she is the recipient of a number of fellowships and grants, including the ASEEES Dissertation Research Grant and the Fulbright U.S. Student Program Research Grant to Romania. In her research, Costache examines how music helps facilitate the cultivation and transmission of Romani memories of the Holocaust.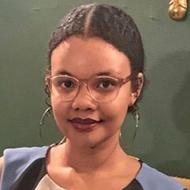 Alicia Hernandez-Strong is currently a second-year Master's student in European and Russian Studies at Yale University. Her research is anthropological in nature and focuses on modern discourses around race, nationalism and ethnic minorities in Kosovo. She is broadly interested in racial & religious social cleavages in former Yugoslav countries. Before joining Yale University, Strong became the youngest person nationally to be given the title of Executive Director of the Connecticut chapter of the Council on American-Islamic Relations (CAIR), where she worked to educate the general public about Islam.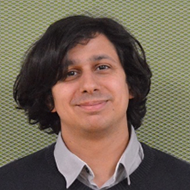 Rafael Pablo Labanino is a Research Fellow at the Department of Politics and Public Administration, University of Konstanz, and at the Department of Biology and Didactics, Ludwigsburg University of Education. He is also a Ph.D Candidate at the Institute of Political Science at the University of Bern. Rafael has recently co-authored the Liberalization Database 1973-2013, the most comprehensive data set on the process of liberalizing economic and social policity reforms in the world to date. He is currently working on the joint German-Polish project, "The Missing Link: Examining Organized Interests in Post-Communist Policy-Making.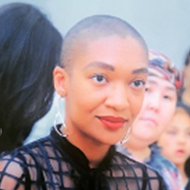 Alexa Tignall (they/them) is a Ph.D student in the Anthropology Department at the University of California Berkeley were their research focuses on intersectionality in Central Asia, more specifically in urban and rural Kyrgyzstan. She is interested in racial discourse, Queerness, Blackness, feminism, colonialism and Trans activism in Central Asia and Russia. Alexa was previously the recipient of a Critical Language Scholarship, which allowed them to conduct research in Kyrgyzstan in summer 2019.