See our CREECA Fall 2022 Lecture Series schedule here.
Past lectures are available to stream on the CREECA Podcast.
RACE IN FOCUS SERIES – UNCOMFORTABLE CONVERSATIONS: Moving Beyond Exclusionary Practices in SEEES
October 23, 2020 @ 1:00 pm

-

2:30 pm
Race in Focus Lecture Series
Part 2. Uncomfortable Conversations
"Moving Beyond Exclusionary Practices in SEEES"
From Critical Pedagogies to Research Practice and Public Engagement in Slavic, East European, and Eurasian Studies
Among the first African Americans to join the American Communist Party and an important architect of communist approaches to race, racism, and African American equality, Lovett Fort- Whiteman (1889-1939) was one of the US citizens convinced (naively, to be sure) that Soviet society showed the way for overcoming racism in the United States. While visiting the USSR in 1924, Fort-Whiteman wrote to W.E.B. Du Bois: "There is a perfect spirit of internationalism here." "Women from the various Circassian republics and Siberia, men from China, Japan, Korea, India, etc. all live as one large family, look upon one another simply as human beings … Here, life is poetry itself! It is the Bolshevik idea of social relations, and a miniature of the world of tomorrow."
Communist positions on race and racism have yielded both successes and failures worldwide since 1917. Despite the mixed results, Fort-Whiteman's words recall the impact that global colonialism has had on the social construction of identity, including in our world region; its legacy on research and teaching in Slavic, East European, and Eurasian Studies (SEEES); and its effect on perpetuating systemic inequities in academia as a whole. To address this legacy, this series is designed to elevate conversations about teaching on race and continued disparities in our field while also bringing research by scholars and/or on communities of color to the center stage.
The series will comprise four segments: two pedagogy webinars; two lighting rounds on the experience of minority scholars in the field; and two roundtables featuring research by scholars of color and/or on racial minorities, concluding with a forum on the reception of the Black Lives Matter movement in our field.
MODERATOR: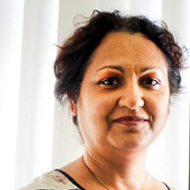 Choi Chatterjee is Professor of History at California State University, Los Angeles. She is the author of Celebrating Women: Gender, Festival Culture and Bolshevik Ideology, 1910-1939 (University of Pittsburgh Press, 2002) and the co-author of Russia in the Long Twentieth Century (Routledge, 2016) and The Twentieth Century: A Retrospective (Perseus, 2002). Her latest book, Russia in World History: A Transnational Approach, will be published by Bloomsbury Academic Press in 2021.
SPEAKERS: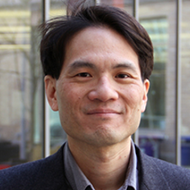 Morgan Liu is Associate Professor at Ohio State University and currently serves as President of the Central Eurasian Studies Society (2019-2021). As a cultural anthropologist, he studies the globalization of economic elites in Central Asia, Muslims in former Communist countries, informal social networks as formations of power in Central Asian societies, as well as the emergent complexity of interactions between corporation/state/and non-state actors, urban space, and Islamic ideas of social justice.  His broadest interests concern how Central Asians make sense of and act on their society's structural problems. Dr. Liu's book, Under Solomon's Throne: Uzbek Visions of Renewal in Osh (University of Pittsburgh Press, 2012), explored how ethnic Uzbeks in the city of Osh, Kyrgyzstan think about political authority and post-Soviet transformations and received the Central Eurasian Studies Society's 2014 award for Best Book on Central Eurasia in the Social Sciences.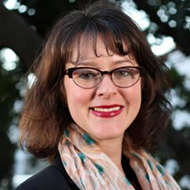 Colleen Lucey is Assistant Professor of Russian and Slavic Studies at the University of Arizona. A specialist in Russian literature and visual culture of the nineteenth century, Dr. Lucey teaches and publishes on gender and sexuality in the novel, the "woman question," and the politicization of commercial sex in Russia from the Imperial period to today. Her forthcoming book, Love for Sale: Representing Prostitution in Imperial Russia (Cornell University Press, 2021) examines how a variety of writers and artists used the theme of prostitution to tackle issues of public hygiene and the commodification of sex. As both Vice President of the Executive Council of AATSEEL and a member of the ACTR Board of Directors, Dr. Lucey has advocated for building diversity, equity, and inclusion in Russian and Slavic Studies. Currently she is working with Dr. Amarilis Lugo de Fabritz (Howard University) on building a national network of support for students of color interested in Russian, East European, and Eurasian Studies.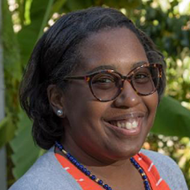 Kimberly St. Julian-Varnon is a Ph.D. student in History and Fontaine Fellow at the University of Pennsylvania. Kimberly's work examines how Black experience in the Soviet Union shaped Black identity, and how the presence of people of color shaped ideas and understandings of race, ethnicity, and nationality policy in the Soviet Union and post-Soviet space. Her recent public writing has appeared in Foreign Policy, Moscow Times, and Contingent Magazine and analyses the linkages of race, foreign policy, and culture in the United States, Russia, and Ukraine.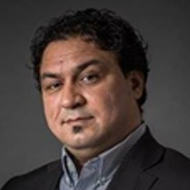 Marius Taba has a long track record of community activism at the local and international levels. In the last 15 years, he has initiated and overseen projects on policy development and the advancement of inclusive education reforms for Roma in more than 15 countries in Central and Eastern Europe. He was a research and advocacy manager for the Roma Education Fund where he undertook applied research, grants monitoring schemes, and impact evaluation on school inclusiveness and desegregation. He holds a Ph.D. in Sociology from the University of Bucharest and is currently a research fellow at Corvinus University, Budapest. Previously, Dr. Taba held visiting lecturing posts at McDaniel College Eötvös Loránd University, Central European University and also taught in the Romani Studies program at the National University of Political Science and Public Administration, Bucharest.