Madison Polish Film Festival: "Sweat"
November 14, 2021 @ 3:00 pm

-

5:00 pm
Sweat (dir. Magnus von Horn, 2020) | Running time: 107 min
Sunday, November 14, 3:00 pm
Marquee Cinema, Union South
Room 245 (2nd floor), 308 W Dayton St, Madison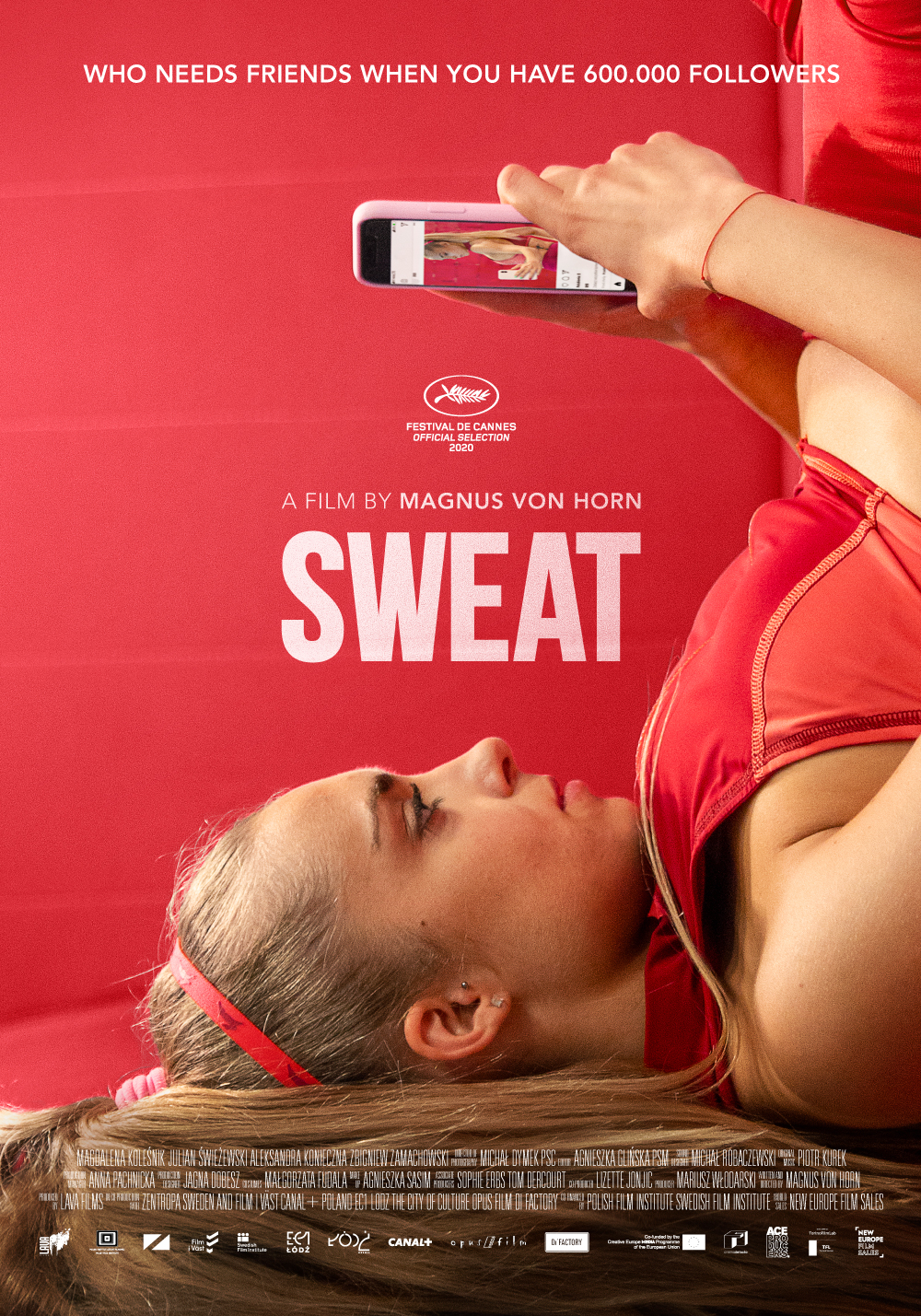 Synopsis:
Beloved fitness influencer Sylwia seemingly has it made: hundreds of thousands of social media followers, endorsement deals, photo spreads in magazines. But as she starts to share more and more online, the rising pressure from concerned sponsors and increasingly obsessive fans forces her to confront her deepest insecurities and the exhaustive demands of her lifestyle (Rotten Tomatoes).
Trailer:
Sunday, November 14 screenings
On the first Sunday of the festival (November 14), the screenings will take place at the Marquee Cinema at Union South. Home of film on the UW-Madison campus, the cinema is located on the second floor of the Union South and seats 330 viewers. The Marquee features a state-of-the-art sound system and an HD projection system.
Location and parking
The Marquee Cinema is located in Room 245 on 1308 West Dayton Street in Madison. Parking is available on lots 80 (Union South Garage), 17, and 20, in addition to numerous UW and City of Madison parking options. The Marquee is located close to bus routes 2, 7, 8, 11, 12, 15, 28, 38, 44, 48, 70, 72, 80.
For more information on South Union parking, visit this guide. For a guest user guide, see this booklet. To find the best bus route, visit the Madison Metro Transit trip planning guide.
Celebrating Polish cinema at UW–Madison since 1991
The annual Madison Polish Film Festival is co-organized by the UW–Madison Polish Studies program and the Polish Student Association in collaboration with the Department of German, Nordic, and Slavic+ (GNS+), Center for Russia, East Europe, and Central Asia (CREECA), Wisconsin Union Directorate (WUD) Film Committee, and the Polish Heritage Club, Madison–Wisconsin. Inaugurated in 1991 by our longstanding Polish language lecturer Dr. Ewa Miernowska, the festival has quickly become an annual celebration of Polish cinema. Since then, it has attracted hundreds of viewers each year and is now a major cultural event at the University of Wisconsin–Madison and the Greater Madison Area.