See our CREECA Fall 2022 Lecture Series schedule here.
Past lectures are available to stream on the CREECA Podcast.
RACE IN FOCUS SERIES – CRITICAL PEDAGOGIES: Engaging with Race and Racism in the Classroom
October 9, 2020 @ 1:00 pm

-

2:30 pm
Race in Focus Lecture Series
Part 1. Critical Pedagogies
Engaging with Race and Racism in the Classroom
Among the first African Americans to join the American Communist Party and an important architect of communist approaches to race, racism, and African American equality, Lovett Fort- Whiteman (1889-1939) was one of the US citizens convinced (naively, to be sure) that Soviet society showed the way for overcoming racism in the United States. While visiting the USSR in 1924, Fort-Whiteman wrote to W.E.B. Du Bois: "There is a perfect spirit of internationalism here." "Women from the various Circassian republics and Siberia, men from China, Japan, Korea, India, etc. all live as one large family, look upon one another simply as human beings … Here, life is poetry itself! It is the Bolshevik idea of social relations, and a miniature of the world of tomorrow."
Communist positions on race and racism have yielded both successes and failures worldwide since 1917. Despite the mixed results, Fort-Whiteman's words recall the impact that global colonialism has had on the social construction of identity, including in our world region; its legacy on research and teaching in Slavic, East European, and Eurasian Studies (SEEES); and its effect on perpetuating systemic inequities in academia as a whole. To address this legacy, this series is designed to elevate conversations about teaching on race and continued disparities in our field while also bringing research by scholars and/or on communities of color to the center stage.
The series will comprise four segments: two pedagogy webinars; two lighting rounds on the experience of minority scholars in the field; and two roundtables featuring research by scholars of color and/or on racial minorities, concluding with a forum on the reception of the Black Lives Matter movement in our field.
MODERATOR: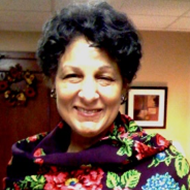 Joy Gleason Carew, PhD., author of Blacks, Reds and Russians: Sojourners in Search of the Soviet Promise (Rutgers U. Press 2008). Dr. Carew has been in academe for nearly 50 years, in institutions as varied as community colleges, major research universities, small liberal arts colleges, and historically black universities. She recently retired from the University of Louisville after 20 years. There, she was the Resident Linguist and Professor of Pan-African Studies. Her specialty has been to look at the experiences and impact of African Diasporan communities. Dr. Carew is also the former Associate Director of the International Center at the University of Louisville. Her most recent publications are posthumous works with her late husband, the writer and Pan-Africanist, Jan Carew. They are an edited collection of poetry by Jan Carew, Return to Streets of Eternity (Smokestack Books (UK)), 2015 and the co-written, Episodes in My Life: the Autobiography of Jan Carew (Peepal Tree Press (UK)), 2015.
SPEAKERS: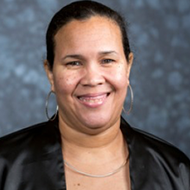 Raquel Greene is an Associate Professor at Grinnell College where she teaches all levels of the Russian language curriculum as well as a course based on her research, "The Theme of the African in Russian Literature and Culture." She is especially well known as a scholar of the interplay of race, ethnicity and culture, and actively publishes in the fields of language pedagogy, Russian literature and culture, and children's literature. She has been active in improving diversity in student recruitment and in the teaching of Russian nationwide.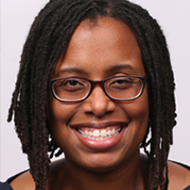 Chelsi West Ohueri is a cultural anthropologist and an Assistant Professor in the Department of Slavic and Eurasian Studies at the University of Texas at Austin. She is interested in configurations of race and belonging among Albanian, Romani, and Egyptian communities in South-eastern Europe. She also examines categories of whiteness and blackness as they are produced and reproduced throughout Europe and across the globe. West Ohueri is currently completing her ethnographic book project about this research.